With the first half of 2021 behind us, we wanted to take this opportunity to share some of our ForHearts Worldwide heartfelt stories with you. We thank our continued supporters for helping us save hearts in need, one pacemaker at a time.
Nicholas, Trinidad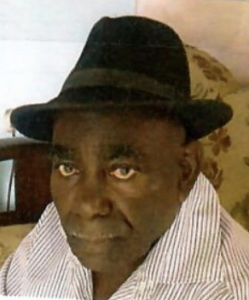 When Nicholas' pacemaker reached the end of its battery life, after having it implanted for 5 years, he sought our help in receiving a replacement device to keep his heart beating. Patients suffering from Cardiovascular Diseases, and dependent on Implantable Cardiac Devices, have to continuously face the financial burdens of receiving lifetime care and replacing their devices every few years or so. Given that Nicholas is retired and only receives enough pension to cover his regular living costs, he was unable to afford the extra finances needed for his medical care and replacement device. When Nicholas reached out for our help we were gladly there to provide the care he needed. In April, our volunteer doctors in Trinidad were able to remove his old device and replace it with a new one from BIOTRONIK that Nicholas can depend on to keep his heart going strong for more years to come.
Clarita, Philippines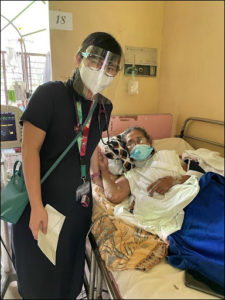 Pictured on the left is Clarita after her pacemaker implant surgery this past June. Clarita was diagnosed with a third degree atrioventricular block, a life-threatening condition. Luckily, our team of doctors in the Philippines was able to provide her with the pacemaker and care she needed.
Thanks to her pacemaker, Clarita's heart beats stronger. Her children and family say they are "immensely grateful" for the pacemaker that ForHearts was able to provide "so that [they] can be with her for a longer time."
Leticia, Paraguay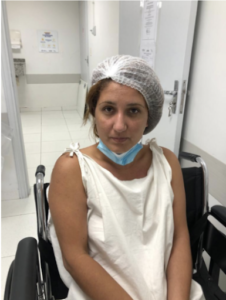 Meet Leticia, who also received a life-saving pacemaker implantation this past June. At the young age of 33, Leticia was in need of a pacemaker after being diagnosed with Malignant Ventricular Arrhythmias.
Thanks to donations from our supporters and the generosity of BIOTRONIK, who provided the pacemaker that Leticia received, we were able to extend her life. Leticia will continue to receive lifetime cardiac care from our volunteer doctors in Paraguay.
Help Us Save More Lives
With your financial support, we can continue to save more lives around the world. Please consider donating today. Even just $5 can go a long way! To make a one-time donation or to become a monthly donor, visit: https://forhearts.org/donate/.