ForHearts Worldwide is a non-profit organization that saves lives by fundraising and creating a network for providing implantable cardiovascular devices for people in need in developing countries around the world.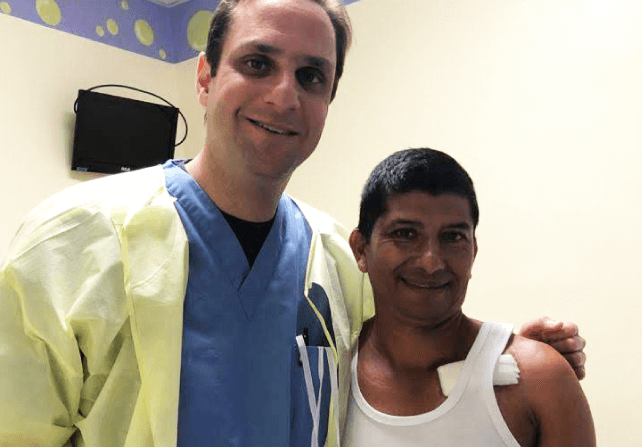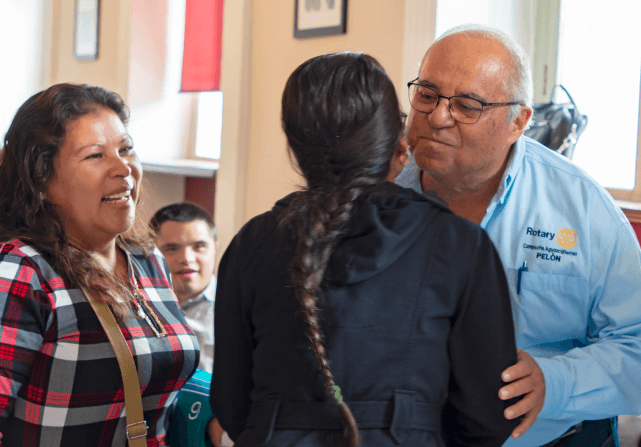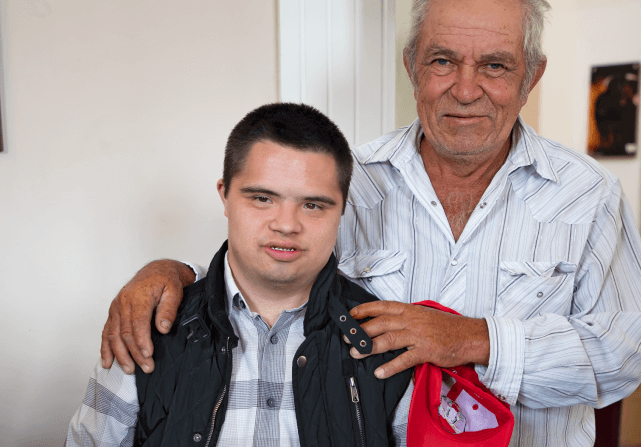 ForHearts Worldwide began more than 38 years ago from the goodness and determination of one man's heart; our founder Dr. Henry D. McIntosh. First launched in 1984 as Heartbeat International Foundation, ForHearts Worldwide has grown into an international life-saving mission that has helped more than 17,000 people in more than 20 countries.
The story of our beginning continues to be our guiding light because it shows how the heart of just one person can change the world.
Every day, in countries around the world, our network of volunteers work to honor the vision of Dr. McIntosh- that no one should die because they cannot afford a simple cardiac procedure.
In 2022, under the leadership of Dr. Maniscalco, Heartbeat International Foundation launched a new brand, becoming ForHearts Worldwide. As we expand our vision and services, the new name more clearly communicates our initiative to do more ForHearts in need all around the world.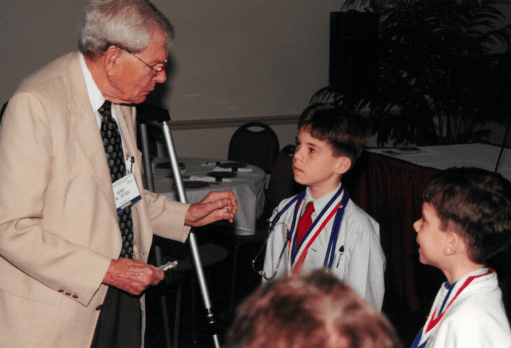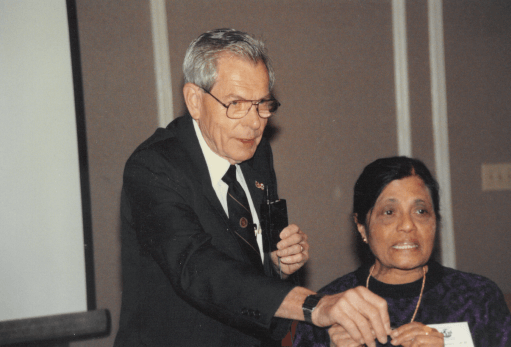 It started in the early 1970's in Guatemala. Dr. Federico Alfaro, just home from his cardiology residency at Baylor University, was treating a 17-year-old boy with a serious heart block.
Despite the condition being treatable, the boy's family could not afford the necessary surgery, and the child died.
Dr. Alfaro soon realized this was not an isolated case. Many poor patients in his country were dying due to the lack of access to modern medical technology, particularly pacemakers. He vowed to do something about it.
His efforts led to a reconnection with the former Chairman of Medicine at Baylor University, Dr. Henry Deane McIntosh. Also a founder of the first Florida Chapter of the American College of Cardiology, Dr. McIntosh came up with the idea of gifting used pacemakers to support Dr. Alfaro's cause. He invited Dr. Alfaro to a conference where he presented him with six used pacemakers, and a letter stating the pacemakers were gifts intended to save lives and foster understanding between the two countries.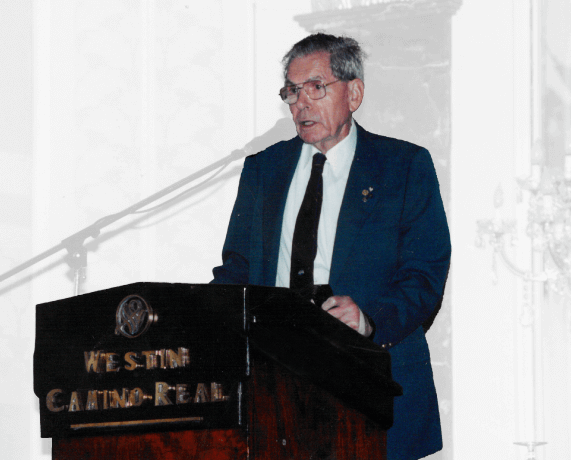 Fortuitously, sitting in the crowd that day was a Rotarian with connections at a pacemaker manufacturer called Intermedics, Inc. Intermedics, Inc. generously agreed to donate more than 400 pacemakers to the cause. At the same time, Rotary International pledged a $250,000 grant to the program and the program began to grow.
ForHearts Worldwide was formally launched on October 18, 1984, under the name Heartbeat International Foundation.
The first headquarters was the Watson Clinic in Lakeland, Florida, where Dr. McIntosh practiced. From the start, it was a collaborative effort between several entities: The Watson Clinic, The Rotary International, pacemaker manufacturers (past and present), BIOTRONIK, Intermedics, Medtronic, CPI, and Telectronics, and the American College of Cardiology.
In 1986, Dr. McIntosh retired and passed the baton of leadership to another leader in the fight to prevent unnecessary deaths from heart disease, Tampa cardiologist Dr. Benedict S. Maniscalco. A founder of St. Joseph's Heart Institute in nearby Tampa, Dr. Manscalco moved the base of operations to Tampa and rapidly increased the global reach of this life-saving operation. In 2022 Heartbeat International rebranded as ForHearts Worldwide. The new name was designed to embrace a broadening of services. In addition to pacemaker surgeries, we are expanding our reach both domestically and internationally.
Since our inception, the success and growth of ForHearts Worldwide can be traced to extraordinary leadership.
Dr. Henry D. McIntosh had the vision. Dr. Benedict S. Maniscalco forged a strong foundation and grew our global reach. Now the baton is passed to Dr. Thomas Crawford.
Thomas C. Crawford, MD
Chairman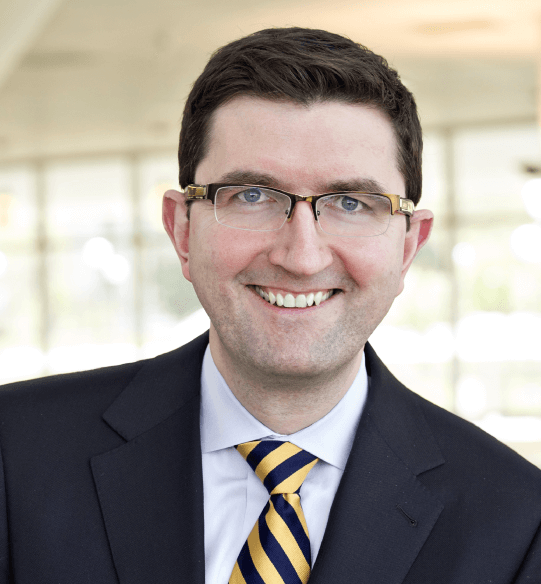 In January of 2022, Dr. Thomas Crawford was named the new Chairman of ForHearts Worldwide. A long-standing member of our Board of Directors, he becomes just the third chairman in the history of the organization.
Dr. Crawford is a Clinical Associate Professor with the University of Michigan Health, Frankel Cardiovascular Center. As a cardiac electrophysiologist, he specializes in the areas of atrial fibrillation, ventricular tachycardia, and cardiac sarcoidosis.
A decade ago, through a project he and his University of Michigan team developed called My Heart Your Heart, Dr. Crawford began focusing on the issue of access to pacemakers for patients in low-income countries. That led him to connect with then Heartbeat International Foundation Chairman, Dr. Benedict S. Maniscalco, with the goal of aligning the two programs and learning from one another.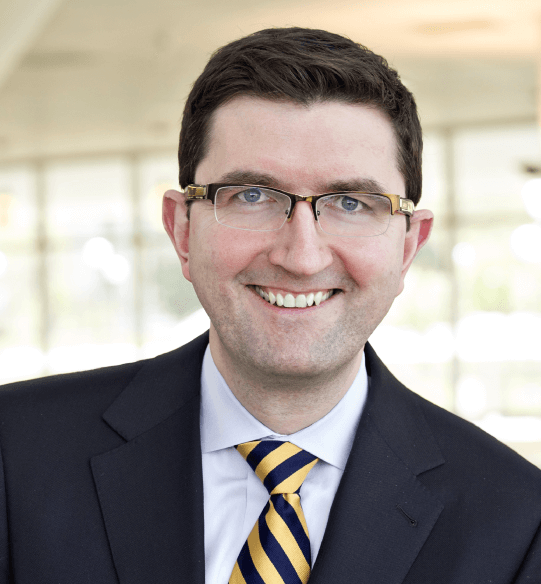 Dr. Crawford previously served as a member of our Board of Directors, as Vice Chairman, and Medical Director.
As Medical Director, Dr. Crawford developed extensive policies overseeing the credentialing of our Heart Centers and ensuring compliance with reporting standards on pacemaker performance and usage to our device donors. He also fostered relationships with like-minded organizations such as the Heart Rhythm Society and the American College of Cardiology to connect physicians with Heartbeat International Foundation.
As Chairman, Dr. Crawford plans to continue building relationships and, perhaps, broaden our scope of work to include non-pacemaker functions such as the provision of stents and valves for the hearts. "The excitement is that there's a critical number of folks here who already want to make this work," says Dr. Crawford. "I'm excited to work with them. It's a shared passion that we have."
Benedict S. Maniscalco, MD
Immediate Past Chairman 2003-2021
The ForHearts Worldwide we see today is due in large measure to the extraordinary 19-year stewardship of Dr. Benedict S. Maniscalco.
Starting in 2003, Dr. Maniscalco took the vision laid out by Dr. Henry D. McIntosh and, through an unwavering commitment and deep belief that no person should die because they cannot afford a pacemaker, built ForHearts Worldwide into the international, life-saving force it is today.
Dr. Maniscalco built his leadership around 4 key elements: marketing, compliance, relationship building and fundraising. He understood that without effective marketing, those outside of the medical community would never know that millions were dying each year because they could not afford a pacemaker.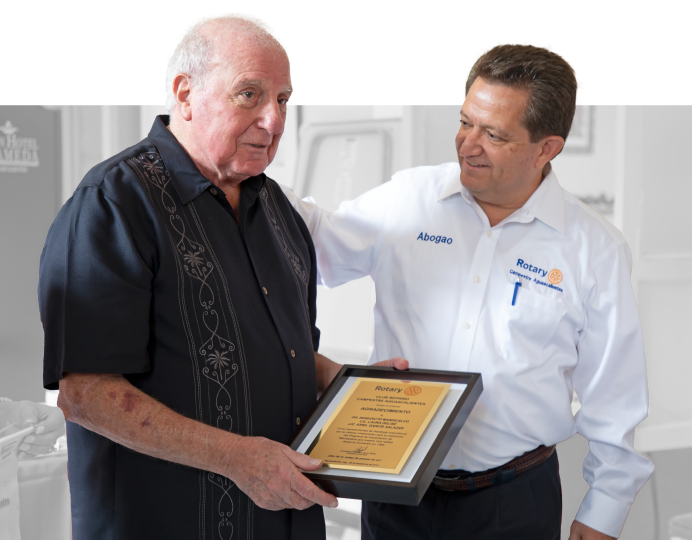 ForHearts Worldwide Immediate Past Chairman Dr. Benedict S. Maniscalco being honored by Rotarians in Mexico for two decades of giving and helping to save thousands of lives.
Without a high level of medical compliance, the organization would not be able to operate in all the countries that desperately needed help. He then worked tirelessly to build strong relationships with medical suppliers like BIOTRONIK to obtain the necessary devices and organizations like the Rotarians, so they could reach out into communities to find those in need.
Finally, and perhaps most importantly, Dr. Maniscalco recognized the need for effective fundraising to be able to help as many people in as many countries as possible. Under his leadership, a fundraising infrastructure was created that allowed the organization to save more than 17,000 lives in more than 20 countries around the world.
Before stepping down Dr. Maniscalco led one more important mission, the launch of the new organization name, ForHearts Worldwide. The short, strong, memorable domain of ForHearts.Org establishes a powerful digital foundation for increased visibility, expanded services and, continued fundraising success.
Because of Dr. Maniscalco's nearly two decades of passion and leadership, ForHearts Worldwide stands poised to continue saving thousands of lives for many years to come.
In large part, ForHearts Worldwide is driven by a diverse group of individuals from countries around the globe who, with love and compassion, donate their time to save lives.
Yes, there are the amazing professionals who donate their time and expertise – doctors, nurses, researchers and technicians – whose skills make possible the procedures that ultimately give these struggling hearts new life.
But the truly remarkable part of our efforts comes from volunteers on the ground in the countries we serve; Rotary members who organize fundraisers and search surrounding communities for heart patients who need our help. Pacemaker patients and their families who want to see that others in need get the same lifesaving care that saved them. Community leaders and ambassadors who coordinate efforts between medical centers and our volunteers. And donors like you – both corporate and individual – who make monetary donations and give their time to raise awareness to save lives of people they may never meet.
The bottom line, ForHearts Worldwide is on a mission to save lives. We are committed to doing all we can ForHearts in need.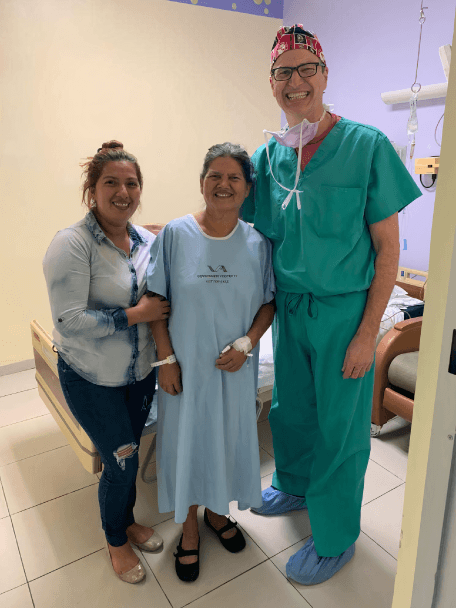 Volunteer surgeon celebrating with patient moments after implanting a donated pacemaker that will save her life.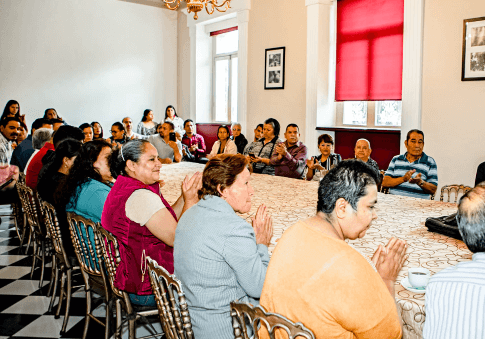 Dozens of patients in a reunion celebration with local Rotarians who worked to get them the surgery and lifelong care that saved their lives.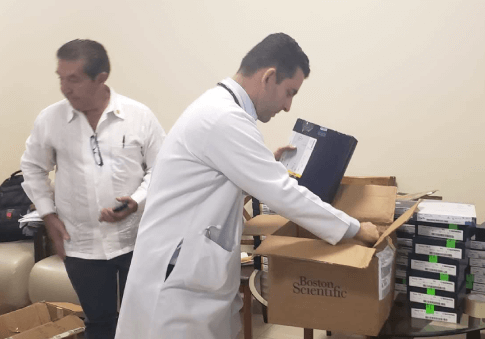 Medical volunteers moving quickly to get a donation of life-saving pacemakers to patients anxiously waiting for the chance at a new life.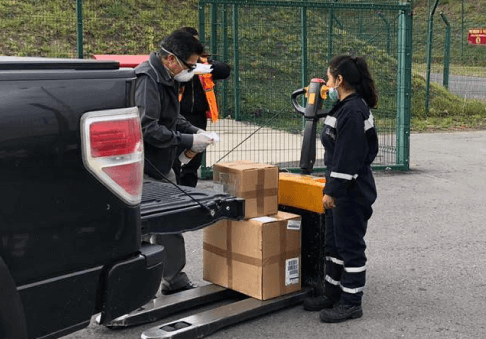 Volunteers on the ground unloading life-saving supplies for distribution to waiting patients.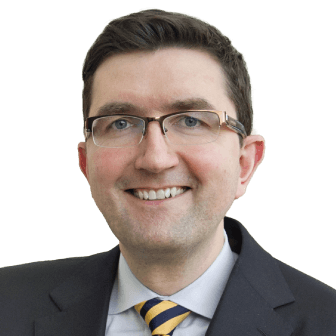 Thomas C. Crawford, MD
Chairman & Medical Director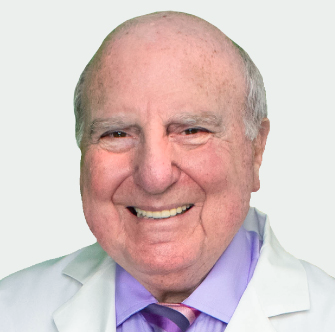 Benedict S. Maniscalco, MD
Immediate Past Chairman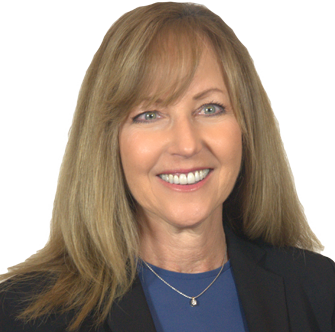 Jan Henderson
Treasurer & Interim Vice Chair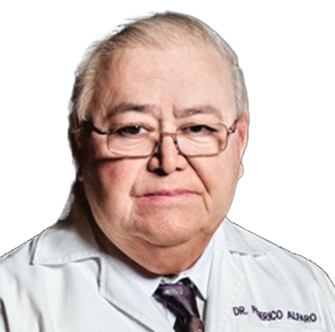 Federico G. Alfaro, MD
Honorary Director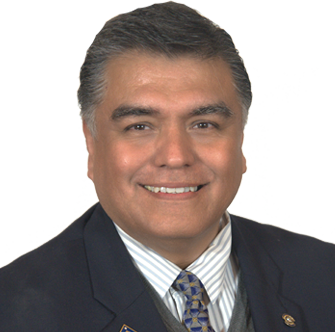 Ariel Garcia
Director of Latin America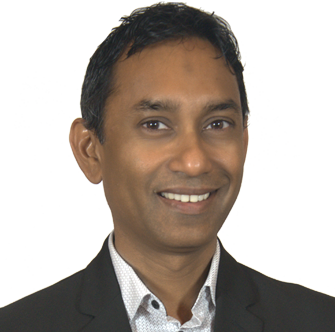 Peter Musaib-Ali
Director of the Caribbean & Regional Distribution Center Manager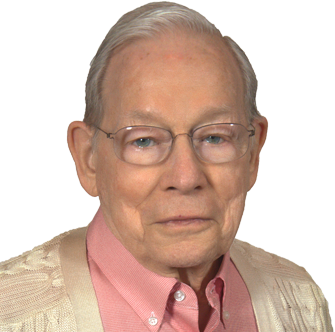 Dr. Joseph V. Messer
Director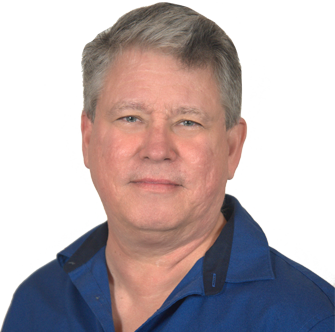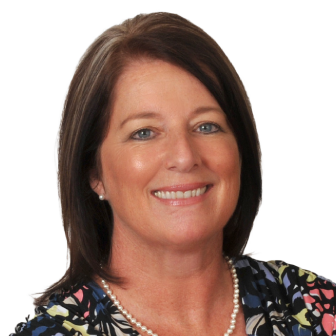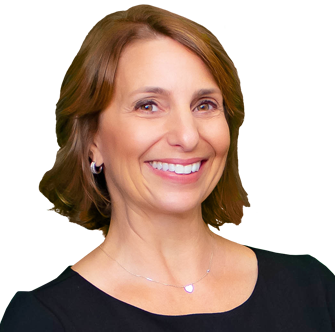 Laura DeLise
Executive Director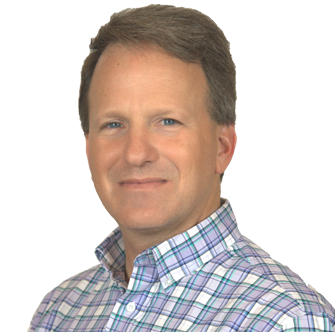 Michael Maniscalco
Operations Manager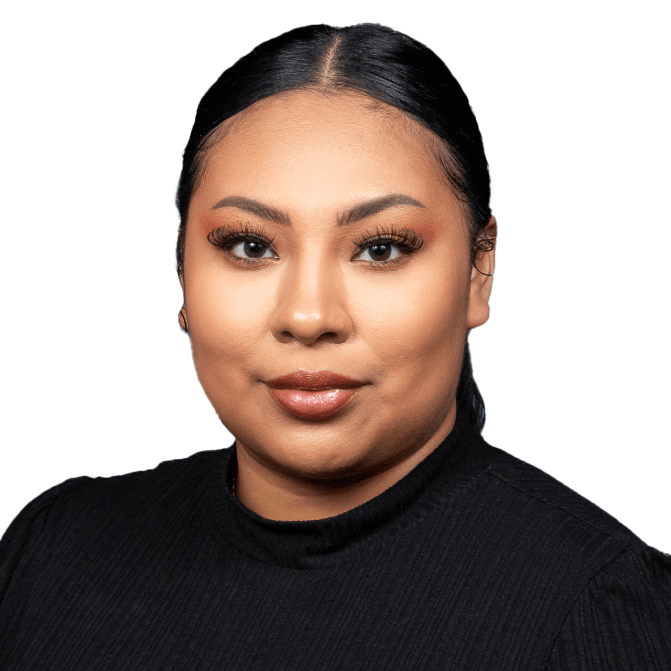 Miriam Hernandez
Marketing & Event Planning Coordinator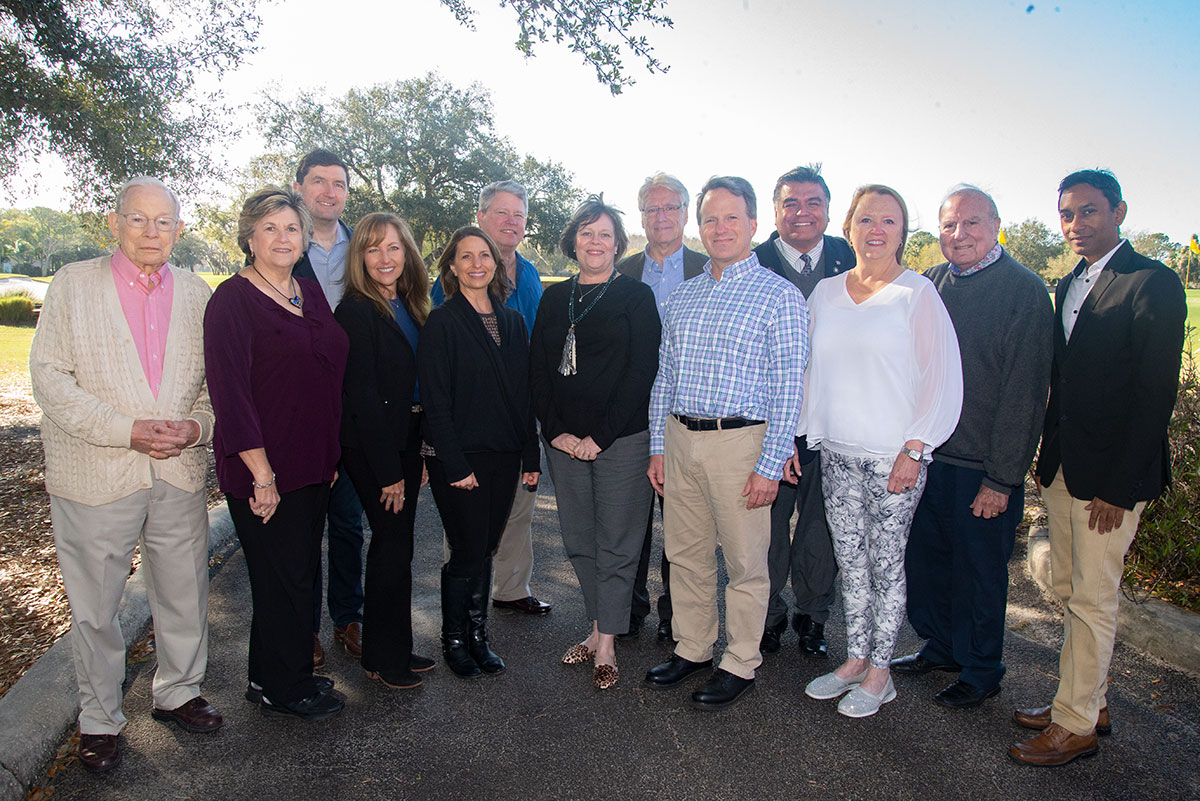 Together
We Can Provide Life-Saving Care
For

Hearts
In Need